What is a US static IP plan?
US Static IP plans provide real IP addresses from premium ISPs. Residential proxy network with Socks5, http(s) protocols, sticky sessions up to 24 hours or even days. Our network of residential proxies has the best US IPs with state and city level geo-targeting, enabling you to efficiently scale your online presence.
Reasons to buy a US static IP plan?
Large and stable network of residential proxy
Power your online business with a residential proxy from a pool of over 3 million IPs. With a residential IP address covering the US, you can easily overcome geo-location restrictions.
Top-tier residential proxy with ethical standards
State and city level targeting
Easy third-party software integration
Free Download
Up to 99.9% uptime
PIA Proxy's static residential proxies offer an average uptime of 99.9%. They are one of the most stable and reliable proxies on the market, so rest assured that your scraping tasks will be completed quickly. Also, our static residential proxy supports HTTP, HTTPS and SOCKS5 protocols.
In addition, our static resident proxy supports HTTP, HTTPS and SOCKS5 protocols.
3M+ IP
Powerful Residential proxies to Solve Your Problems
180+ city
Our huge urban proxy pool can also quickly meet your needs and solve your problems
How companies use our Agency service
Market Research
Understand who are the best customers for your service. Monitor market trends and analyze competitor activity from anywhere in the world without restrictions.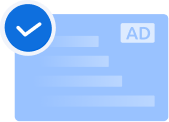 Ad Verification
Ad networks use proxies to anonymously view their advertisers' landing pages, hide your identity and ensure your marketing campaigns are displayed correctly to your target audience.
Affiliate Testing
Proxies in any country around the world, verify affiliate test links and websites with sticky IP addresses.
Hundreds of Uses
Our proxies are built for businesses that need complete freedom for their application. Whether it's URL scraping, account creation or for SEO, our proxies can handle the task.