Second Notes (China)
Ergou Alliance is mainly a comprehensive community for cross-border information and cross-border resource integration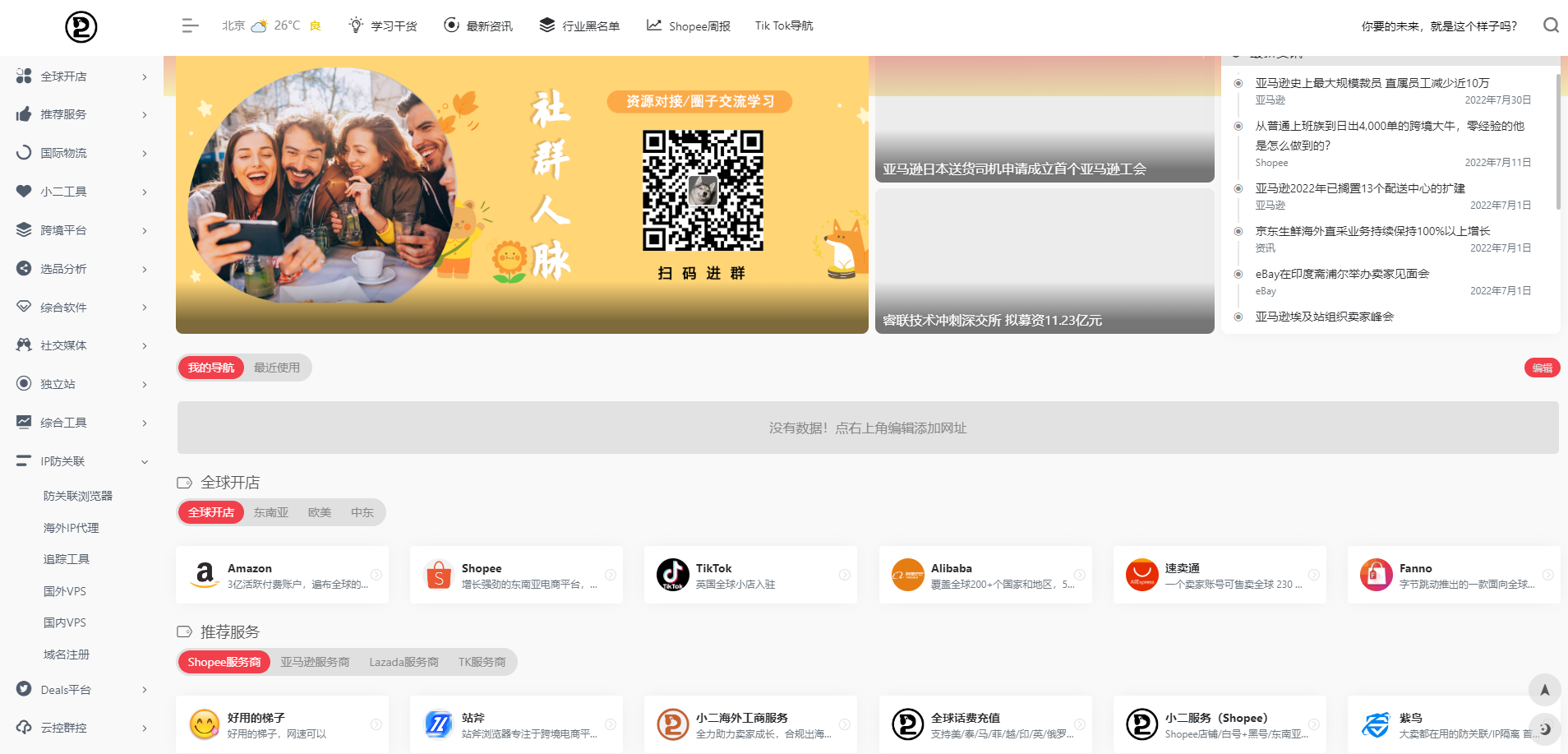 About us
Xiaoer's Note: It is a seller navigation website focusing on the operation of Shopify's independent station, focusing on building an independent station academic platform to help Chinese brands go overseas. Share the tools and techniques used in actual combat, so that you can avoid detours and stand on the shoulders of giants. Continue to collect and organize the necessary tools and learning information for independent station operation through a one-stop portal.
Future
We will focus more on Chinese brands going overseas and the direction of brand operation and sharing. The next ten years of cross-border e-commerce will be the ten years for Chinese brands to go overseas. Grasp the direction and let's go overseas together.
We core
We are a group of cross-border god dogs fighting in the first-line operation of independent stations. We are good at Shopify website building, Facebook advertising promotion, Google advertising promotion, etc. We have both promotion talents who focus on a certain direction, and also have all talents in one. Talents.
Official website: https://2g123.com/